Maple & Pumpkin Peanut Butter Cups
Whether you use dark chocolate or milk chocolate these healthy-ish
homemade Peanut Butter Cups are to die for.
Having these homemade Pumpkin Peanut Butter Cups around will keep me from
diving into our Halloween candy to dig out the Reese's. With only five simple
ingredients and sweetened with pure maple syrup this is definitely a healthier
choice when you want something a little indulgent. The pumpkin, peanut butter,
and chocolate combo is magical. These simple treats come together in no time
and can be stored in the refrigerator for several weeks or in the freezer for
months. They will definitely satisfy your sweet tooth. They are so good you might
just have to hide them from the rest of your family before they disappear. Yum!!

Prep time:
15 minutes /freezer time 30 minutes
Yields: 12 Lg Peanut Butter Cups or 18 minis
-Ingredients:
•4 Cups dark or milk Chocolate Chips.              
•1 1/2 Tablespoons Coconut Oil.                            
•1/4 Cup natural Peanut Butter.                          
•1/3 Cup Pumpkin purée                                            
•2 teaspoons Maple Syrup.                                
•optional festive sprinkles
In a microwave safe bowl combine chocolate chips and coconut oil. Microwave
for 25 seconds, stirring and repeating until the chocolate is all melted. In a
separate bowl microwave Peanut Butter for about 20 seconds, just to warm it up.
Add Pumpkin purée and Maple Syrup to Peanut butter, stir until combined. In a
muffin tin (you can use Lg or mini) place a small amount of melted chocolate on
bottom of tin, you can use muffin liners if you would like. Place in freezer for 5-10
minutes. Next, place about a Tablespoon (for full size cups, about a teaspoon for
minis) of PB filling on top of the chocolate and top with more melted chocolate.
You can add sprinkles to make them festive. Place in freezer for 30 minutes.
Store in a container in fridge. Enjoy!!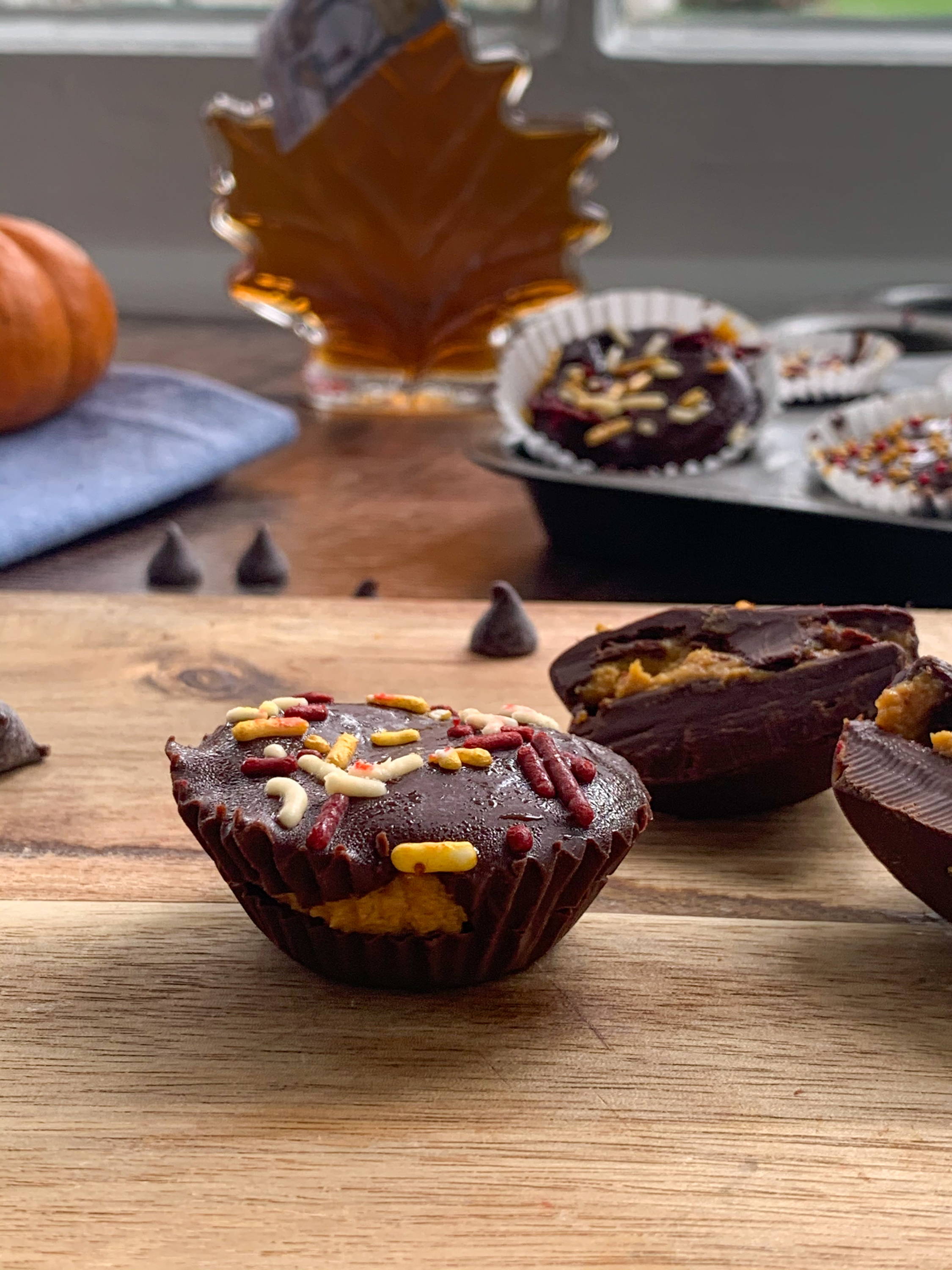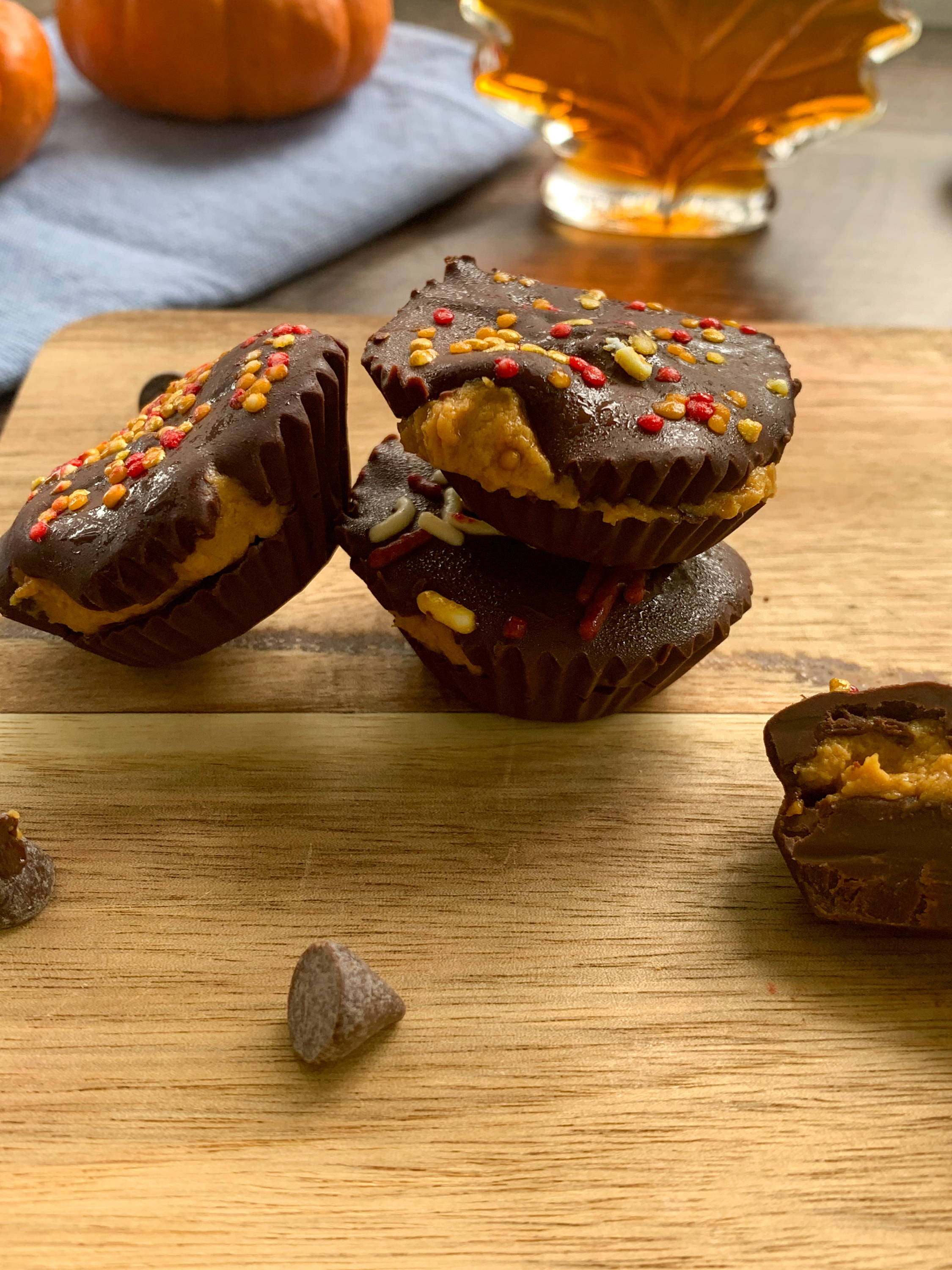 ---
Sign up for the sweetest discounts ever!