A sweet and salty snack mix with a maple twist. The perfect Fall inspired treat.


Fall is upon us, the trees are showing off their colors and everything is tinted with a
touch of golden. I love this time of year! I'm excited for sweater weather, trips to the
pumpkin patch, and cozy nights at home with my family. This Harvest Maple Chex Mix
is the perfect snack for a family movie night. Inspired by all the Fall flavors and colors,
it's sweet and salty with maple swirled throughout. It's highly addictive, I couldn't stop
eating it by the handfuls. I love that I can swap popcorn for pretzels, cinnamon chips for
Reese's Pieces, pumpkin seeds for pecans. I can adjust the flavors to my taste and it
can easily be made gluten free. Pack it up in goodie bags or mason jars and leave a
sweet treat for a neighbor or friend. Enjoy! Happy Fall.



Prep Time: 15 minutes
Bake Time: 40 minutes @250

Ingredients:
•5 Cups Corn Chex
•5 Cups Rice Chex
•2 Cups Mini Pretzels
•1 1/2 Cups Pecan halves
•2 Cups Bugles
•1 Cup Dried Cranberries
•1/2 Cup Pure Maple Syrup
•1/2 Cup Butter (Melted)
•1/4 Cup Brown Sugar
•1/2 tsp Cinnamon
•1Tbsp Vanilla extract
•3 Tablespoons Maple Sugar
•Handful of Candy Corn or Mellowcreme Pumpkins
•Handful of Reese's Pieces
Line a Jelly Roll Baking Sheet with Parchment Paper. In a large bowl or Pot Combine
Chex Cereal, Pecans, Pretzels, Bugles, and Cranberries. In another bowl combine
melted butter, maple syrup, brown sugar, cinnamon, and vanilla extract. Pour over the
dry ingredients. Mix several times to coat. Spread onto baking sheet. Sprinkle with
Maple Sugar. Bake for 40 minutes @250, gently stirring every 15 minutes to prevent
burning. Allow to cool completely. Mix in candies. Store in an airtight container.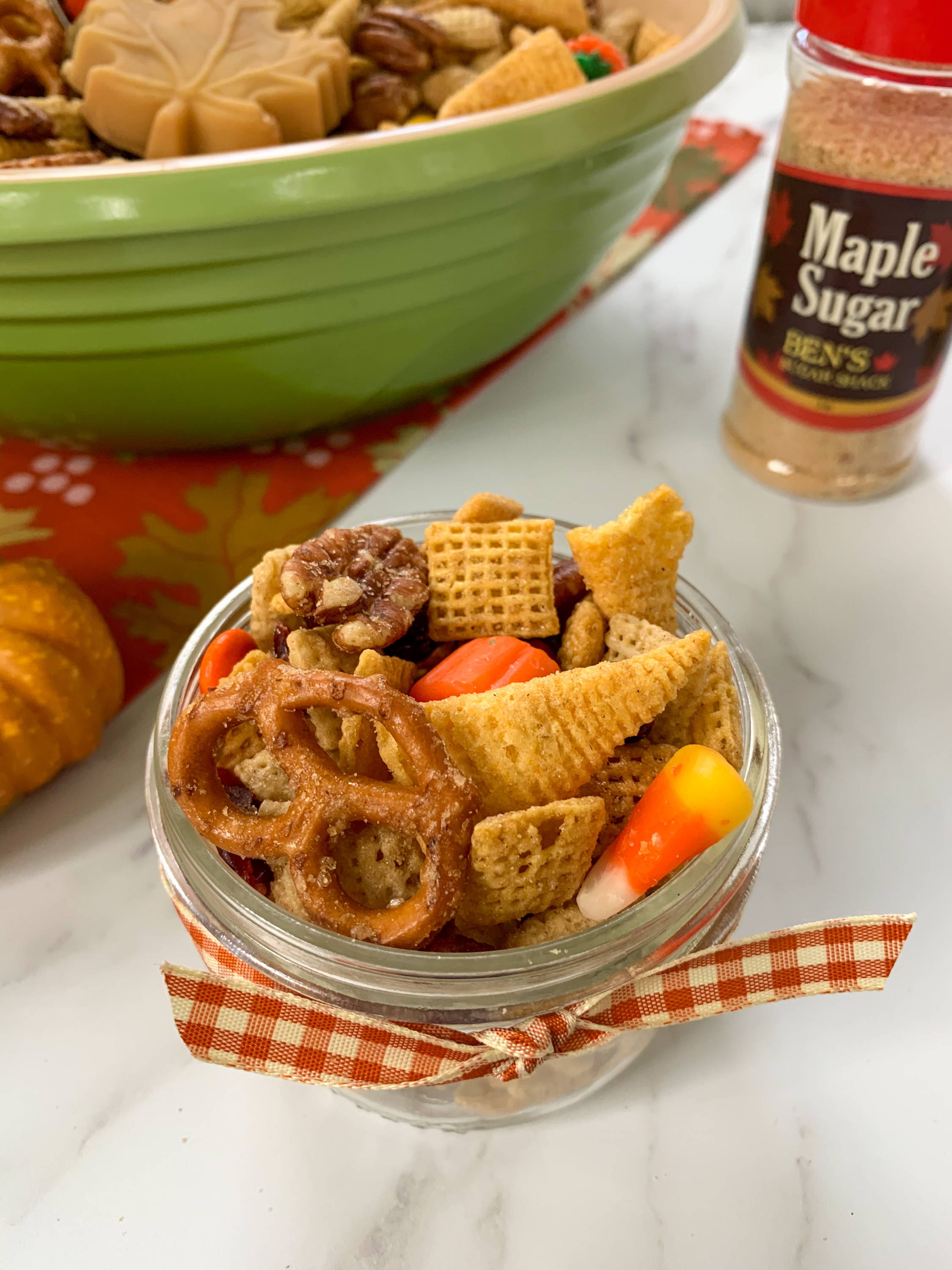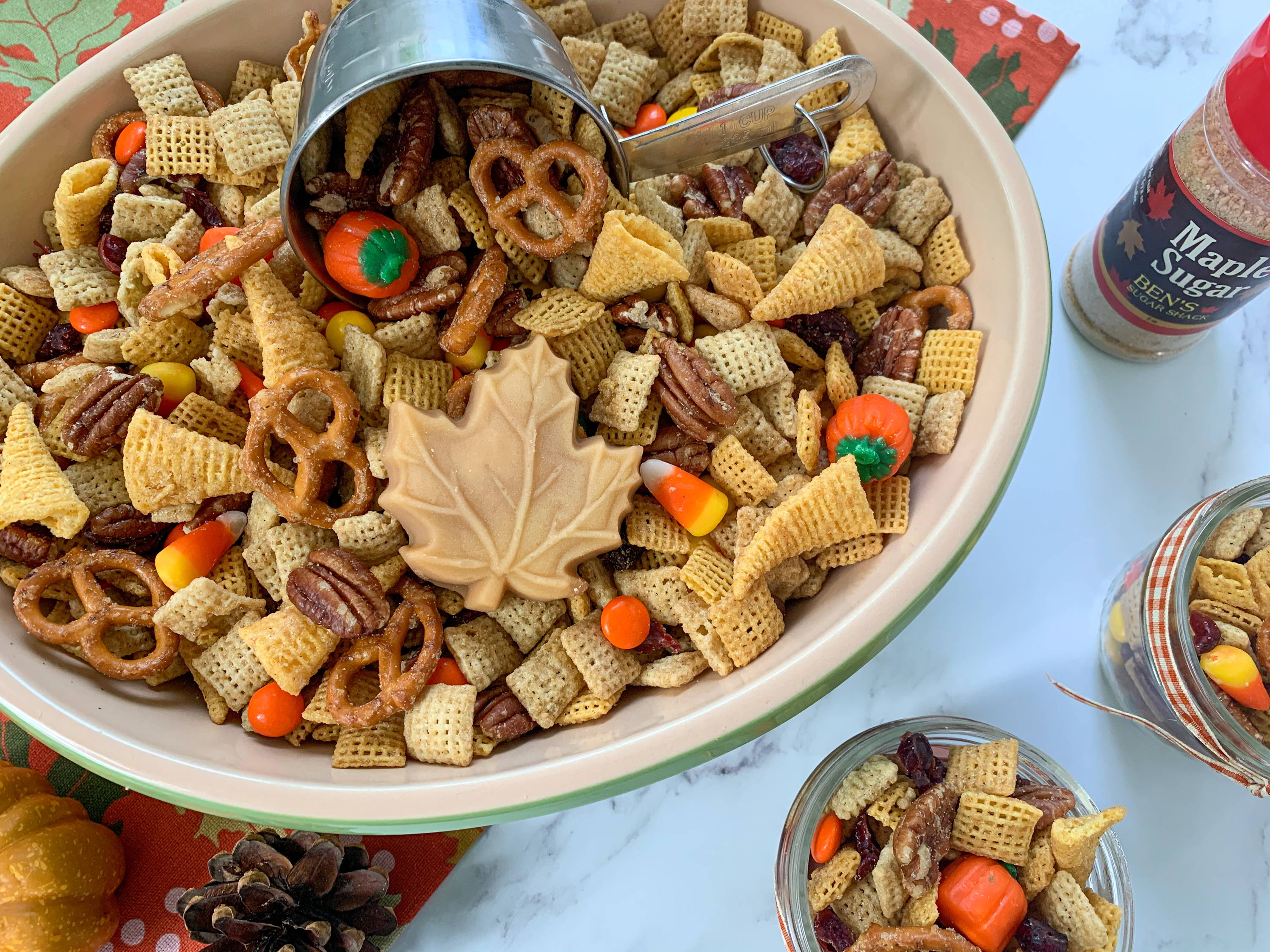 ---
Sign up for the sweetest discounts ever!